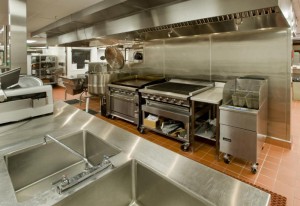 UNITED STEAM
The Grease Busters
RESTAURANT HOOD CLEANING
Professional steam cleaning for restaurant hoods, grease exhaust systems and kitchen equipment.
21 YEARS EXPERIENCE. LICENSED, INSURED AND BONDED.

WE CLEAN FROM TOP TO BOTTOM WITH AT LEAST 2 PERSONS

CALL NOW FOR APPOINTMENT: (805) 441-3611  REFERENCES
We at united steam take great pride  in providing a service that is professional and responsive to all our customers needs. We know how inportant it is to have the cleanest and most efficient hood exhaust system possible. We believe the best way to achieve this for our valued customers is providing regularly schedueled cleaning and maintenance and 24hour availability for problems should they occur. This is what we  promise and what we will deliver.
Sincerely,
Mitchell Brimage, owner